toyo
Consultant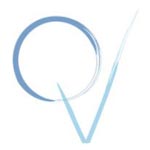 Jumlah posting

: 270


Join date

: 2009-07-19


CONCIERGE PROD 's 1st ANNIVERSARY PARTY



CONCIERGE PROD & MIX MAX Vodka Mix proudly present :

CONCIERGE PROD 's 1st ANNIVERSARY PARTY :

SATURDAY AUGUST 15th 2009
10 pm to 04 am
@ MUSRO (Hotel Borobudur)

4 DJs :
2 International Guests :
- Dj NAUF'L (FRANCE)
- Dj FENDIE (KUALA LUMPUR)

2 Resident Djs :
DJs HARRY Flo & CHRIS D

JB & Cylvio have the pleasure to announce you that it has been more
than ONE year that CONCIERGE PROD has made discover to the Gay &
Lesbian community the most trendy and new GAY night life in Jakarta
with our residents DJ's HARRY Flo & CHRIS D.

CONCIERGE PROD brings to the gay life a different kind of concept, a
better atmosphere, quality and crowd than the underground gay clubs !

CONCIERGE PROD innovated the gay community of Jakarta by inviting
internatioanl guest DJs !
Djs from Singapore (SHIGEKI, BIG KID), Tapei (ALAN LIAO), Los Angeles
(KIMBERLY S)...

For this 1st anniversary party, a dynamic pair : the french boy DJ
NAUF'L from France and DJ FENDIE from Love Machine Kuala Lumpur came
to Jakarta as they were invited by CONCIERGE PROD !

DJ FENDIE will bring us Love Machine spirit and DJ NAUF'L will reveal
your more darker sexy house...

GOGO-DANCERS on the stage of course...

DRESS CODE : Just BLACK !