SCENE 1 - MY NIGHT VISION
Scene 1 gw ngambil tema MY NIGHT VISION, berisikan foto-foto yang gw ambil saat malam hari dengan fokus pada pencahayaan. Berikut beberapa hasilnya.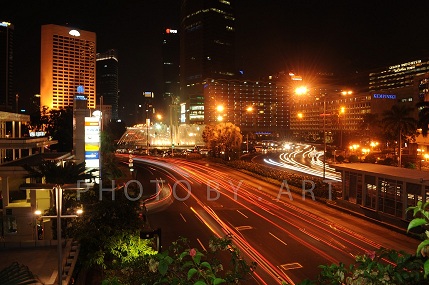 Title : The City That Never Sleep
Location : Bundaran HI Jakarta
Behind the Scene : Lg iseng di Bunderan HI ma BF, mau praktekin teknik 'Bulb', tapi berhubung gak ada tripod, jadinya pake backpod, alias pake punggung sebagai topangan, hasilnya... Not Bad Lah... hehehe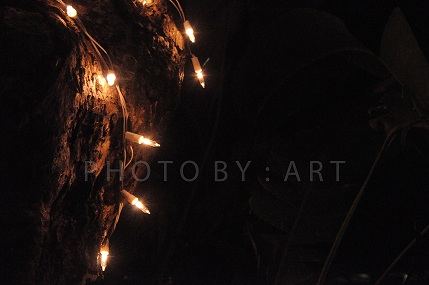 Title : Terlilit Cahaya
Location : Glass House - Muara Karang
Behind the Scene : Menghadiri perpisahan temen yang mau sekolah keluar, jadilah gw dan Levine iseng-iseng motret lampu-lampu dekoratif yang ada disekitar Cafe, Hm...
Title : Syahdu
Location : Glass House - Muara Karang
Behind the Scene : Masih di teras depan Glass House Muara Karang dan masih dengan Levine, liat Obor nganggur, ya udah dijadiin objek ajah. Hasilnya yah gini... kesannya syahdu gini yah...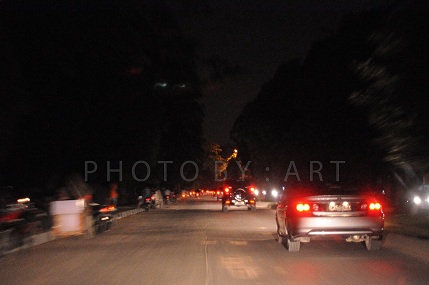 Title : Membelah Malam
Location : Pesing - Jakarta Barat
Behind the Scene : Habis pulang dari rumah Admin kita, iseng-iseng dijalan mau jepret jalanan dengan efek blur. Pasang ISO rendah, bukaan diafragma gak lebih dari 7, jadilah foto ini.
Hm..... sekian dulu yah SCENE - 1 nya...kapan-kapan bakal di upload lagi foto-foto yang lainnya. Terima Kasih....
Regards
~ART~