STEPHEN GATELY - BOYZONE - MENINGGAL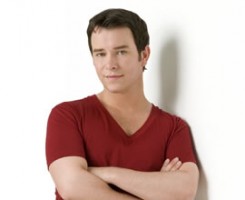 Sumber : The Jakarta Globe dan Showbiz Liputan 6
Seorang anggota boy band Boyzone,Stephen Gately , ditemukan sudah tak bernyawa, Sabtu (10/10), di usianya yang ke-33 tahun. Menurut sebuah surat kabar, seperti dilansir Times Online hari ini, Gately diyakini tengah berlibur di Majorca, Spanyol, ketika meninggal.
Manajer Boyzone, Louis Walsh mengatakan kepada News of the World bahwa dia dan anggota Boyzone lainnya benar-benar kaget. Walsh juga mengaku masih bertemu dengan Gately, Senin silam di sebuah acara penghargaan. Kendati demikian, dia mengaku belum tahu banyak mengenai apa yang terjadi.
Empat anggota Boyzone yang tersisa yakni Ronan Keating, Keith Duffy, Shane Lynch, dan Mikey Graham akan segera terbang ke Palma, Majorca, besok pagi. Lynch mengatakan kepada News of the World bahwa dia dan rekan yang lain akan ke sana untuk mengerjakan apa yang perlu mereka lakukan.
Keating yang berada di Chicago, Amerika Serikat, terlihat hancur atas berita kematian teman dekatnya itu. Seorang rekan mengungkapkan bahwa Keating yang mencintai Gately seperti saudara sendiri itu benar-benar putus asa. Selain itu, sejauh ini belum ada yang bisa menerima hal yang dianggap tragedi besar tersebut.
Pengakuan Gately sebagai pria yang menyukai sesama jenis pada sepuluh tahun silam menimbulkan sensasi di dunia musik pop. Dia meninggalkan seorang suami, Andrew Cowles, yang dinikahinya dalam serikat sipil pada Maret 2006.
Semasa hidupnya, Gately tak hanya bernyanyi bersama Boyzone. Dia juga menjadi bintang teater, televisi, dan radio. Kendati berita kematian tersebut telah dikonfirmasi, namun juru bicara Boyzone belum menjelaskan secara detail.
-------------------------------------------------------------------------------------
Stephen Gately of Boyzone Dies
Boyzone singer Stephen Gately, 33, died on Saturday while on holiday in Majorca, off the coast of Spain, the Irish band said on its Web site.
"Stephen tragically died yesterday whilst on holiday with his partner Andrew in Majorca," the site said on Sunday.
The Boyzone members, including lead singer Ronan Keating, were heading to Majorca following news of the death.
The circumstances surrounding Gately's death remained unclear, but Britain's News of the World newspaper reported he died after a night out.
Boyzone manager Louis Walsh told the newspaper, "We're all absolutely devastated." He added, "I'm in complete shock. I was only with him on Monday at an awards ceremony. We don't know much about what's happened yet."
Speaking to the newspaper late on Saturday, band member Shane Lynch said, "Me and the boys are flying out in the morning.
"We just need to get over to where he's passed and work out what we need to do."
Gately, who married his partner Andrew Cowles in a civil union in 2006, sent ripples through the pop music world 10 years ago when he announced that he was gay.
He joined Boyzone in 1993 after answering an advertisement in Dublin to audition for Ireland's first boy band. The band went on to enjoy huge success with six No. 1 singles in Britain, but split up in 2000. They reunited seven years later, but their recent 19-date Better tour failed to fill stadiums, despite offers of free tickets.
Gately also starred in West End musicals in London, including "Joseph and the Amazing Technicolor Dreamcoat."
He last posted a message on his Twitter page on Tuesday, writing: "Still busy, lots going on. Focusing on finishing my book next so may be quiet here."
British actor and comedian Stephen Fry said on Twitter that he was shocked at the news. "Just heard the very sad news about dear Stephen Gately. What a dreadful shock. He was loveable and sweet natured and will be hugely missed."